Obituaries | Wednesday, April 17, 2013 | By Lansing Funeral Home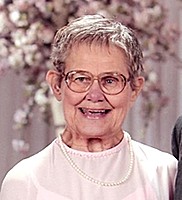 Marjorie C. Campbell, of Ridge Rd., Lansing, NY, passed away at Cayuga Medical Center on April 16, 2013, at the age of 75.
Born January 8, 1938, in Ithaca, NY, she was a daughter of the late Robert and Margaret (Pachai) Corning. A graduate of Ithaca High School, Marge was married to Donald E. Campbell on September 8, 1956.
Together she and Don often packed the car with five children, a large dog and camping gear for trips to remote places via a small boat or even canoe. The hearts of their children still harbor cherished memories made on those carefree traveling and camping excursions.