Obituaries | Monday, April 08, 2013 | By Perkins Funeral Home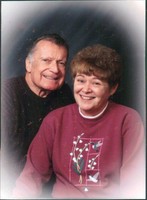 Freeville - Raymond H. Robinson, age 75, of Asbury Road, Freeville, NY passed away Sunday, April 7, 2013 at Cayuga Medical Center.
Born September 14, 1937 in Saratoga Springs, NY, he was the son of the late Harry and Edith Robinson. A US Navy veteran, Ray was a retired firefighter with the Ithaca City Fire Dept. and he also owned and operated a trucking business and was known to many as "The Gravel Hauler."