Obituaries | Monday, July 14, 2014 | By Lansing Funeral Home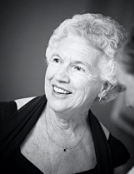 Shirley J. Hatfield, 76, passed away in the presence of family at the Hospicare Residence on July 12, 2014.
Born at home in North Lansing on April 16, 1938, she was a daughter of the late Lawrence C. and Audrey V. (Teeter) Howser. Shirley was employed at Cornell University's Vet School, where she had over 28 years of dedicated service
In addition to her parents, she was preceded in death by her first husband, Ivan L. Swayze and her sister, Christine Worsell.