Obituaries | Monday, May 20, 2013 | By -Staff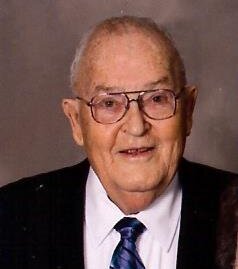 Frank Trinkl, 83, passed away at Cayuga Medical Center on May 20, 2013. He was born in Portland Point, son of the late Ignatz and Josephine Kukitz Trinkl and was a lifelong Lansing resident. Frank was president of the last class to graduate from Ludlowville High School before centralization and following graduation married Elizabeth Wickins, his one true love. They celebrated their 62nd wedding anniversary in August 2012.
Frank spent his career working in the salt industry and retired from Cargill Inc. as traffic manager. He was a member of the Lansing United Methodist Church, where he served as treasurer for many years; was a 62 year member of Lansing Lodge 774 Free & Accepted Masons; and served in the United States Army. Frank was a master craftsman, designing and building wood furniture for his family. He was a kind, ethical and moral man who believed in doing the right thing, and loved his family above all else.