Obituaries | Saturday, August 29, 2009 | By Lansing Funeral Home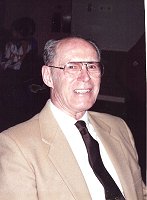 Leighton (Lee) D. Teeter, age 88, died on August 25, 2009 at Beechtree Care Center in Ithaca.

Born March 9, 1921 in Lansing, NY, he was the son of the late Clyde E. and Ethel Teeter, Sr., and the husband of the late Helen (Stevenson) Teeter, who died in 1970. After high school graduation Lee proudly served his country during WWII as part of the US Army 14th Armored Tank Division. He was a member of Lansing Lodge #774 F&AM. Lee was previously employed by National Cash Register of Ithaca before moving to Fairport, NY, where he was employed by Xerox Corp. for 14 years, retiring in 1981.