Obituaries | Sunday, July 05, 2009 | By Lansing Funeral Home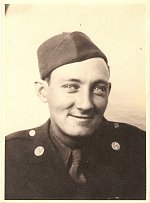 Robert M. Sharp passed away on Friday, July 3, 2009, at the age of 88.

Born August 27, 1920, in Ithaca, Bob was a son of the late Emory and Emma (Cook) Sharp. A life resident of the area, he served with the Civilian Conservation Corps. from 1937 - 1939 and he honorably served his country in the U.S. Army during WWII. Bob was employed as a machinist at Therm Inc., retiring after over 25 years of service.