Obituaries | Monday, June 06, 2011 | By Lansing Funeral Home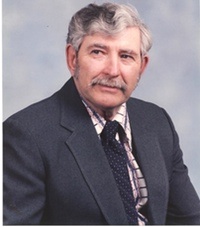 Calvin D. Volbrecht, age 86, of Lansing, NY, passed away June 5, 2011.
Born March 5, 1925, he was a son of the late Arthur and Eva (Keener) Volbrecht, Sr.  After graduation from High School, Cal proudly served his country in the U.S. Navy. Upon returning to Lansing, he was married to his loving wife of 63 years, Edith Davis Volbrecht. Cal worked for several years with his brothers in the Volbrecht Lumber Co., was a self employed carpenter and worked for a time in the maintenance department of the Ithaca City School District. He began his own scrap metal yard with the intent of working on his own vehicles, but it quickly expanded, and he was proud of having spent over 50 years as a "scrapper".